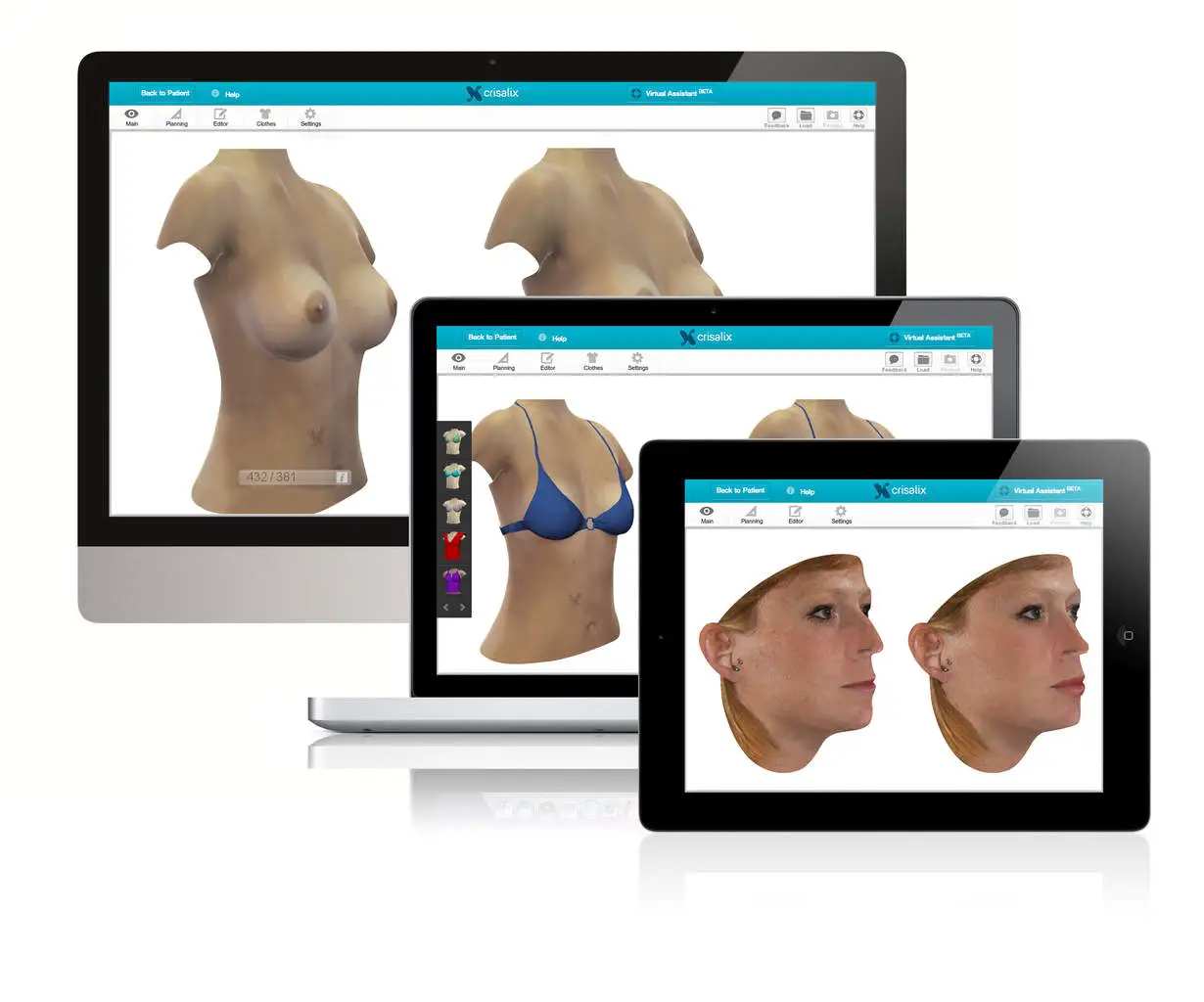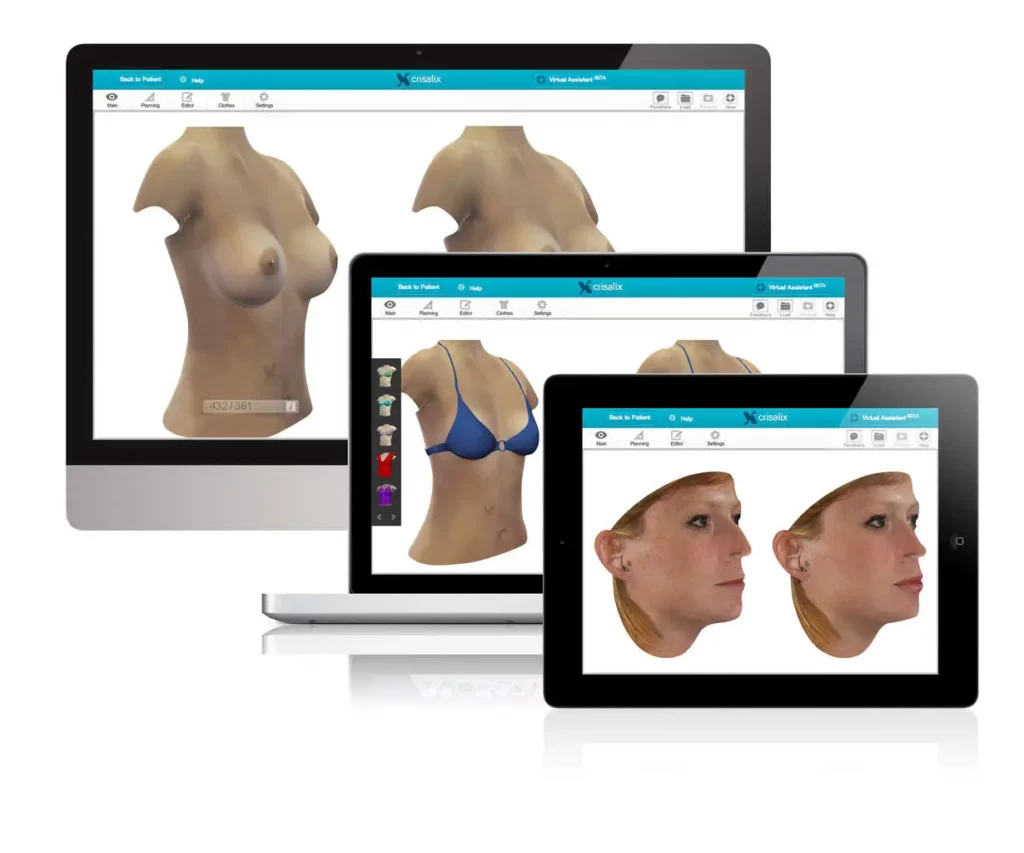 Transform Your Vision Into Reality With Crisalix 3D Simulations
It's one thing to dream about the new you, but it's entirely another to be able to see it. That's why we are thrilled to offer Crisalix 3D simulations, a state-of-the-art technology that takes the guesswork out of plastic surgery.
See the New You Before the Procedure
Crisalix allows you to see a 3D simulation of your body or face, giving you a realistic view of the possible outcomes of your desired procedure – whether it's a breast augmentation, rhinoplasty, or liposuction. With the use of virtual reality goggles, you'll see in real-time how these changes will look on your own body or face, providing a level of confidence and assurance that was previously unimaginable.
The Process is Simple
Photo Session: We'll take photographs of the concerned area which are then uploaded into the Crisalix app.
Customization: Our skilled surgeon inputs the specifics of the implant or alteration, tailoring the simulation to your unique body and goals.
Virtual Reality Viewing: Don the virtual reality goggles and view the new you in real-time. Feel free to experiment with different sizes and shapes to find your perfect look.
Consultation: Discuss the simulation with our expert, addressing any concerns and adjusting the plan as necessary until you are completely satisfied with the projected outcome.
Benefits of Crisalix 3D Simulations
Informed Decision Making: Gain a better understanding of the potential results, aiding in making an informed decision about your procedure.
Personalized Consultations: The technology allows for a personalized consultation, ensuring the proposed changes align with your expectations.
Enhanced Communication: Crisalix bridges the gap between your vision and the surgeon's expertise, ensuring everyone is on the same page about the expected outcome.
FAQs
Is the process painful? Not at all! The process is non-invasive and entirely pain-free.
Do I need to visit the clinic for a simulation? While we recommend visiting our clinic, the technology is handheld and mobile, allowing for special case home visits.
How accurate are the simulations? While extremely illustrative, the simulations serve as a guide. The actual results may vary as the technology can't account for all bodily factors.
Book Your 3D Consultation Today
Take the uncertainty out of plastic surgery with Crisalix 3D simulations. Contact us today to schedule your personalized 3D consultation and take the first step towards the new you.